Gallery
Thanks for visiting!  Here is a small selection of just a very few of our jobs.  Visit again later to see updated photos of our most recent jobs.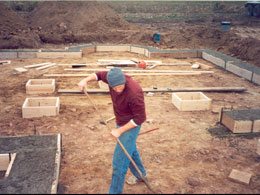 Site prep and foundation work for a new home.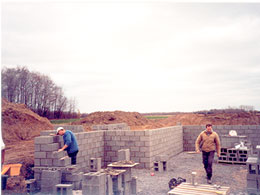 Building the Basement.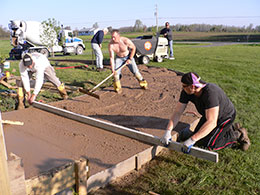 The crew pouring a sidewalk.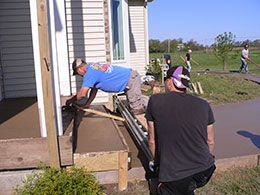 Troweling the edges.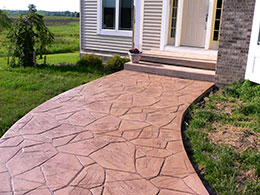 Finished Stamped Sidewalk.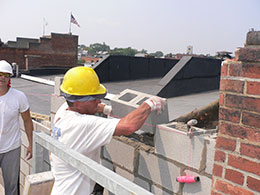 Commercial concrete block wall.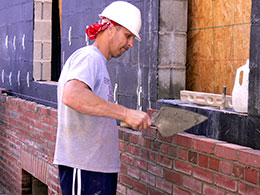 Brick facing a commercial block wall.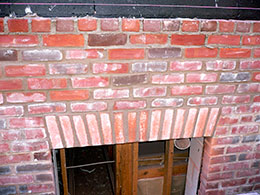 Some custom brickwork above a window opening. It hasn't yet been washed.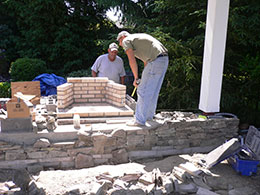 This residential customer wanted an outdoor fireplace near the pool.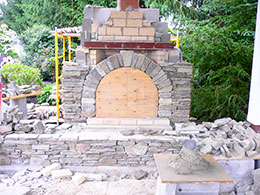 This project is progressing nicely.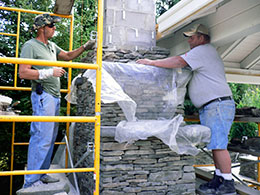 The job was time consuming, but was well worth it in the end.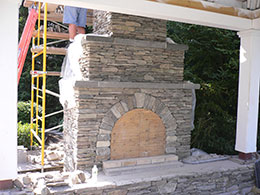 This outdoor fireplace turned out beautiful!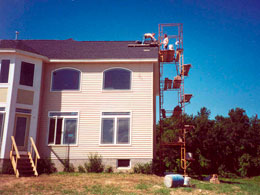 De Haan Masonry is building a residential customer a chimney right up through the roof.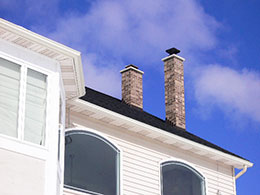 They actually wanted TWO Chimneys!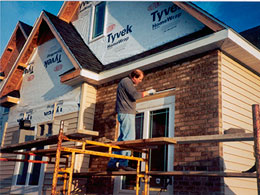 Parts of this house front gets brickfaced. This was a nice looking brick.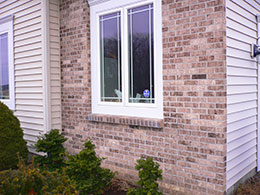 Finished off with a brick sill.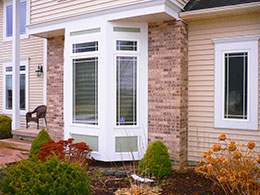 The other section on the same house.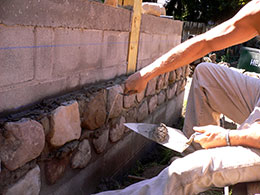 Extending their outdoor enclosed porch the customer wanted to match the cobbles on the house, using only stones that were dug up, left behind by masons about 175 years ago.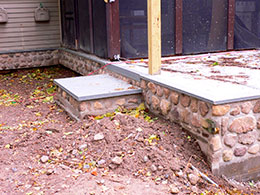 The stonework was topped off by beautiful cut Bluestone.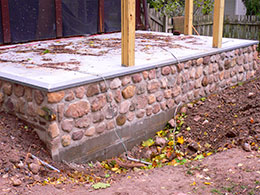 Exactly what the customer wanted.